How Hannah Brown Keeps Her Body In Check Without Sacrificing Indulgences
The former pageant queen and Bachelorette, Hannah Brown, is no stranger to the gym. While being in the spotlight even more heavily than ever before, she portrays herself to be a great role model for staying healthy in her own vision.  Her infectious smile and soulful spirit never dim when it comes to working on her maintaining her figure. Her big secret to staying optimistic and consistent - not sacrificing LOVE. 
While competing on Dancing With the Stars, Hannah and her partner would practice up to six hours a day in the studio.  To keep a good balance on her diet and daily activity, she did not lean away from carbs or fueling her body. Some competitors set out on the show with the goal of losing weight.  Brown kept a consistent weight during her time on the competition which helped make her body stronger. Her dietitian Marissa Moore stated, "It's good that she can give herself space to enjoy a regular treat."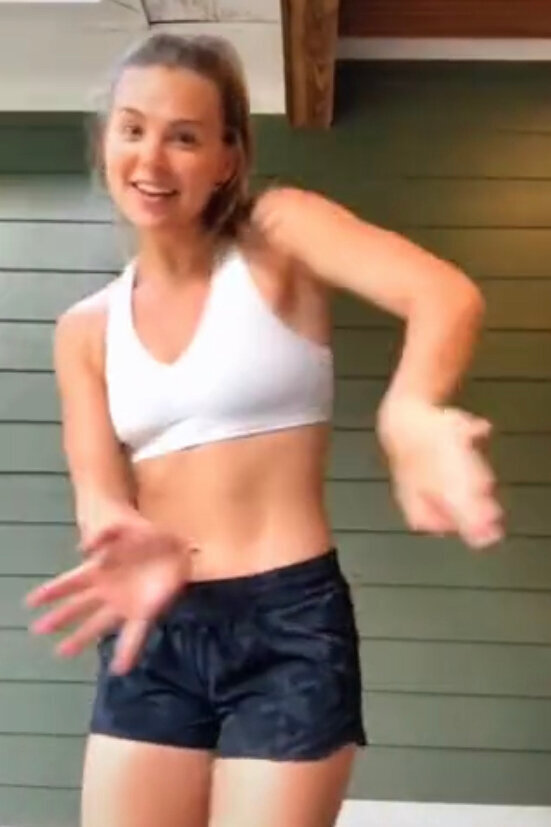 Since the quarantine has kept us all homebound, we are all looking for ways to stay active and maintain a healthy lifestyle.  Hannah was quick to find unique ways to keep her body in shape while enjoying her time at home. The former Bachelorette has put her skills from DWTS to use by gearing up on Tik Tok, sharing daily dance-off sessions.  She is teaching us all that it's ok to not take fitness so seriously all the time and just have fun. Dancing or running around the block is a great way to relieve stress and let out any tension. 
In a time like this it's crucial to listen to your body and give it what it wants - whether it be sweets or pasta.  Brown makes sure to get in some sort of exercise each day to balance out her food intake. Happy mind, happy body, happy life!
Check out more celeb workout wear HERE.
---