Hannah Brown Is Obsessed With Wearing This Comfy Casual Brand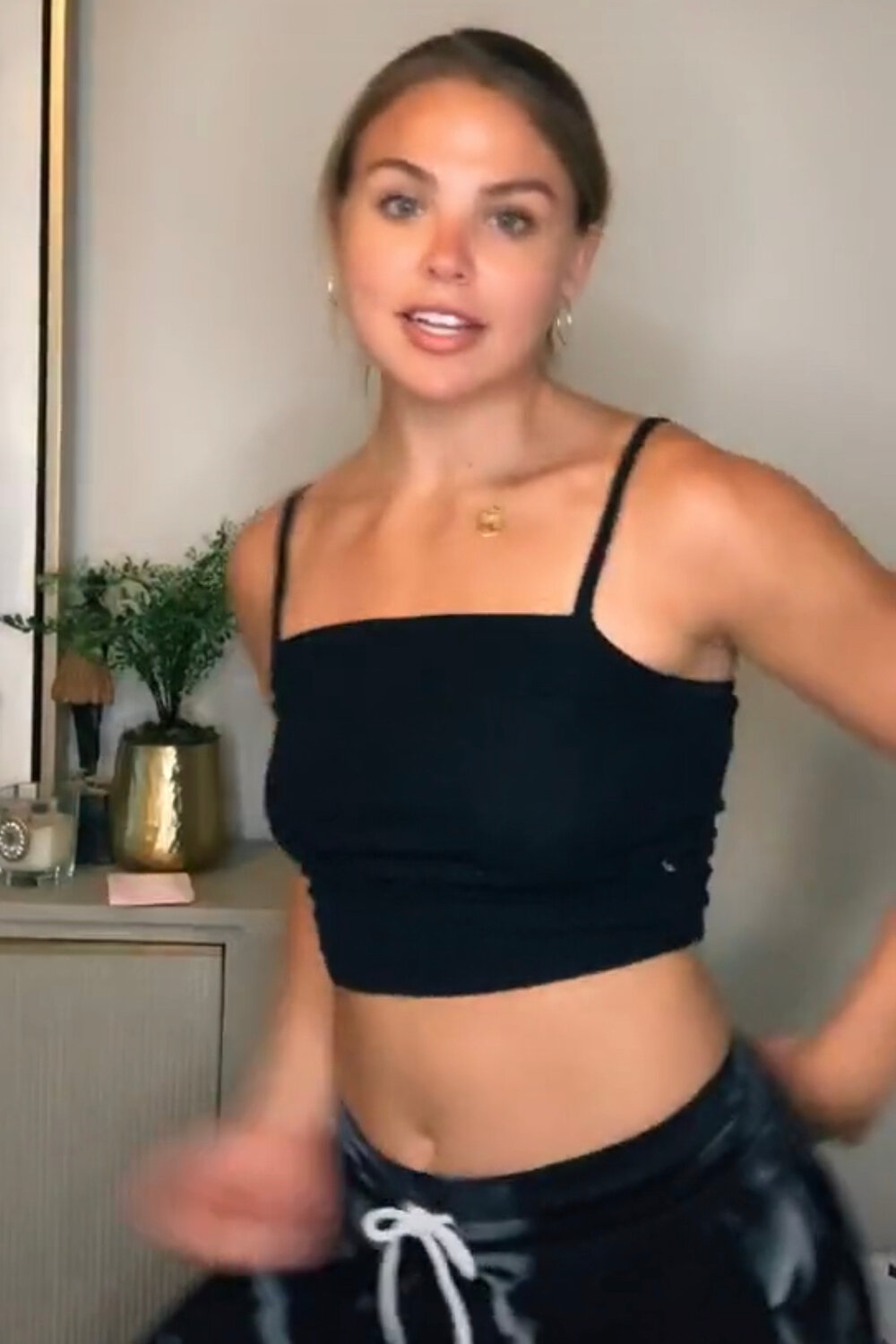 The former 2019 Bachelorette, Hannah Brown, has been spending her time perfecting her Tik Tok dance moves during the quarantine. While we are in awe on how quickly she picks up the latest Tik Tok 2020 trends, followers can't stop talking about Hannah Brown's outfits.
As it is no surprise now that tie dye has become a major summer 2020 fashion trend, Brown has been sporting enviable casual tie dye hoodies and sweatpants by the celeb-love brand Myrrhe. In her latest Tik Tok video on May 6, 2020 she rocked a pair of Myrrhe black tie dye joggers.
Shop the Look
Get The Look For Less
4 Myrrhe Products To Add To Your Summer Wardrobe
---